Biography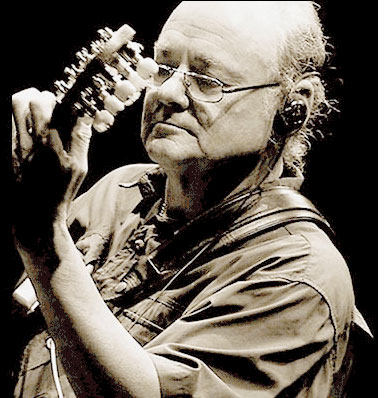 For Legg, the fulcrum and essence of his creativity is in live performance. "Playing live is the whole point," he stresses. "Everyone makes a journey, an effort; we all come together — me, the audience, the people who run the venue — to share this wonderful, universal, human emotional interaction. This is where music lives.
"Before we had all this mechanical stuff that's what we did," Legg notes. "We got together and did it ourselves, or somebody came and did it for us. Everybody is involved in some kind of effort for that to happen. So everybody contributes to the musical event, and everybody is engaged in it. It has a huge social value which I think is very important."
Described by Audio magazine as a "kind of cross between Robert Fripp and Garrison Keillor," Legg is a genuine entertainer who excels at not only painting pictures if not frescoes and telling stories with music but also wittily regaling his audiences with tales from his life and travels and his cogent and often oblique yet thought provoking observations on a spectrum of topics. It's all part of his dedication to making his performances a full-blooded emotional experience. "If you haven't shared a laugh with someone," he insists, "you certainly can't share a tragedy."
So it's no wonder that popular BBC radio personality Andy Kershaw says of Legg, "Quite simply, there is no one else like him," citing his "dazzling technique and equally large dollops of spirit, humor, passion, eclecticism and spontaneity." For his part, Legg appreciates all the praise, but views his mission as far more basic, and more than anything else an expression of his soul and humanity. "I don't see what I do as particularly eclectic; I see it as perfectly normal. In terms of the music that has gone before me, I simply reflect my forebears like every other musician." The results of that approach, however, are simply irresistible and unforgettable.